WELCOME TO TWENDE TECHNOLOGIES
Twende Technologies is the perfect partner for your online presence.
We know that you need a website that is not only beautiful and easy to use, but also secure and scalable. We can help you find the perfect solution for your needs and budget.
We are a startup tech company focused on bridging the gap between your business and customers by providing tailored online presence.
We have a diverse team of designers and developers who are passionate about what they do. We believe in working closely with our clients to achieve the best results possible, giving them complete control over their brand.
Our mission is to help small businesses grow by providing them with the tools that they need to succeed.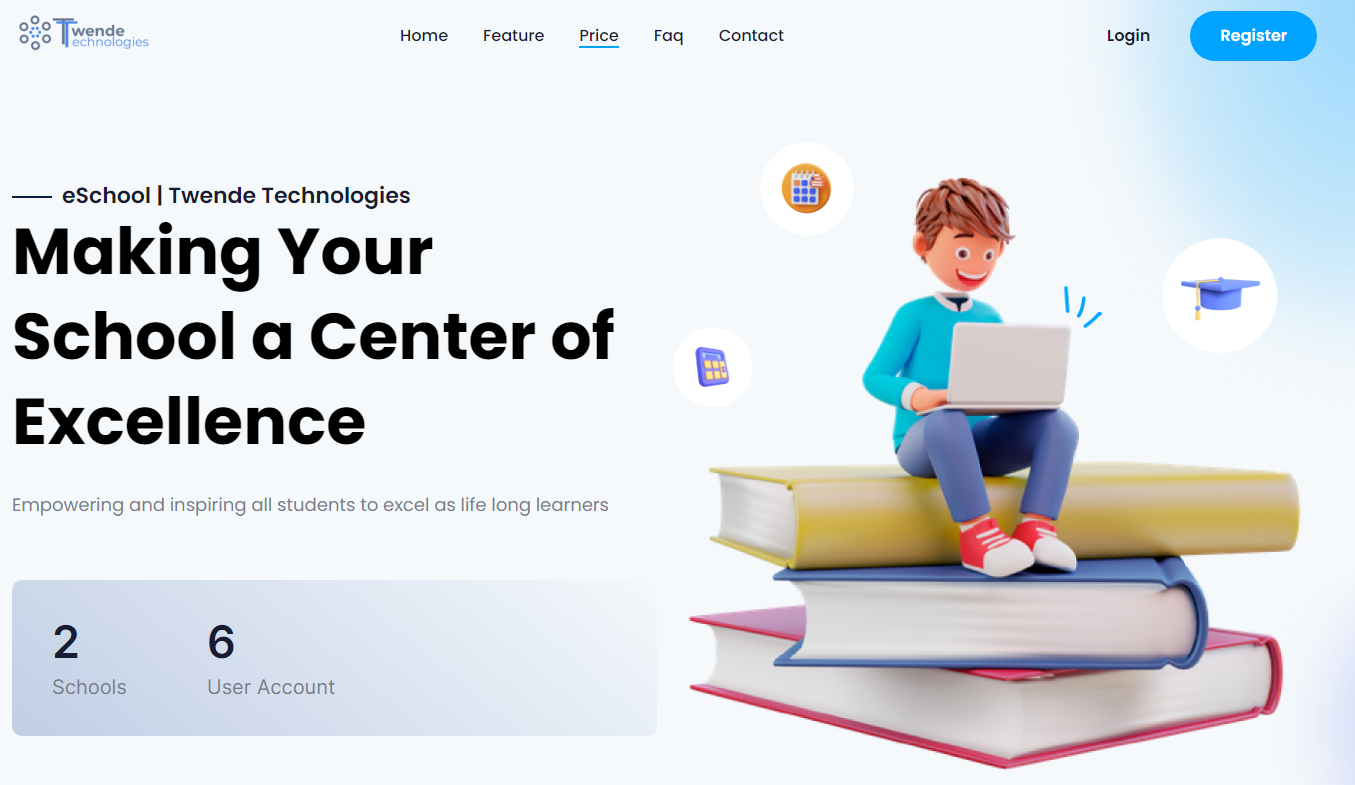 eSCHOOL
A POWERFUL SCHOOL MANAGEMENT SOFTWARE
REGISTER YOUR SCHOOL TODAY
eSchool is a collection of programs designed to assist schools in administering their executive responsibilities on a day-to-day basis.
Click on the link below to get started